<![if !vml]>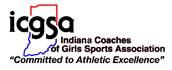 <![endif]>
ICGSA Fall Gymnastics Clinic 2017
Featuring: Geoffrey Neely<![if !vml]>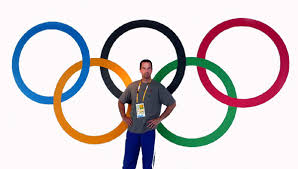 <![endif]>
Saturday, November 4
@ The Gymnastics Company (in their new facility)
Indianapolis, Indiana
Session 1:       12:30 to 1:30              "Rules and Interpretation" Meeting
This session takes the place of the online test!  It is fun and fulfills a requirement at the same time.  Our head judges will clarify some of the issues that came up in the 2017/2018 rulebook.  It will be a time you can ask questions and get reliable answers.  This is a perfect way to stay informed! 
Session 2:       1:30 to 3:00                "Breathtaking Bars"
Geoffrey will cover elements on bars, including release moves, clear hips, giants, and dismounts. You will be pleased with the number of drills that can be implemented immediately into your program.
Session 3:       3:00 to 4:30                "Vibrant Vaults"
Geoffry will cover the basics of the vault table and flow into the advanced vaults. Audience participation will lead the direction of his discussion.  Which vaults do you want to learn more about?  Come to the clinic ready to learn!  His enthusiasm and knowledge will inspire you!
Bio: Geoffrey Neely is a permanent staff member at FlipFest, which is the ultimate gymnastics camp experience. Several Olympic gymnasts join him each week, while campers ages 7 to 17 enjoy safe and specialized training in the state-of-the-art training facility on Lake Francis in Crossville, Tennessee. He is a native of Virginia Beach, Virginia. A graduate from Virginia Tech and current Radford University cheerleading coach, he coaches athletes anywhere from Preschool-age to optional. Geoffrey has over ten years of coaching experience and is a current graduate student for an MFA in Design Thinking at Radford University. Specializing in bars, vault, and floor, Geoffrey enjoys the dedication and integrity our sport teaches.
<![if !vml]>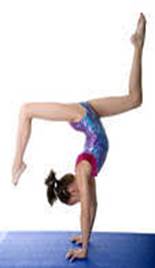 <![endif]>
Fee:

$10 for head coaches

Free for assistant coaches

Location:

The Gymnastics Company (in their brand new facility!)

Kim Dykes: 317-375-1500

5646 Mutual Lane

Indianapolis, IN 46239

(Behind the Franklin Township Library and the El Rodeo restaurant)
Please call if you have any questions!
Linnea Fulkerson (260) 402-1462
ICGSA Chairperson
(Due to the afternoon start time, there will be no lunch this year.)